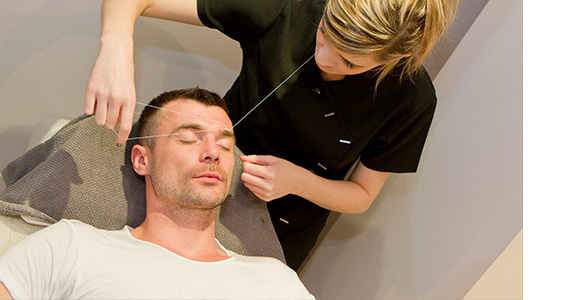 HD Brows
What is HD Brows? It's a unique treatment for the ultimate well-groomed, high definition eyebrows. The HD Brows eyebrow shaping procedure transforms the way you look and more importantly, how you feel. Unlike other eyebrow treatments that use a 'one shape fits all' technique, HD Brows stylists assess face shape and colouring before creating a bespoke brow, tailored exclusively for the client.
Using a combination of skills, from preparation and personal consultation to custom blending, designing, creating and tailoring the shape as well as customised aftercare, HD Brows stylists can transform a face to such an extent that the effect has been likened to a mini facelift.
Price €35 per session - 35 - 40 mins (includes a free tutorial for brow maintenance between treatments)
4th HD Brows session is free of charge!
Call +353 1679 6060 to book a HD Brows session today